Laura Vokey holds a Bachelor of Music in Violin and a Bachelor of Music Education from Memorial University. For over fifteen years, she has been sharing her love of music with children, youth and adults of all ages. She has taught music & movement, string programs, choir, and classroom music for K-12 in private and public school settings. Currently she plays with the Pembroke Symphony Orchestra and at Pine Ridge Family Church.
Laura believes strongly that early childhood is an optimal window of opportunity for music education, and is passionate about working with young children and their families. She enjoys leading special events and workshops to empower and inspire parents and early childhood educators to sing, play and dance with their children everyday!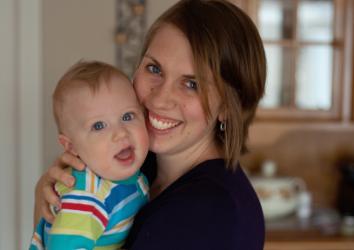 Laura lives in Petawawa, ON with her husband and their three kids.